Ceramic press spare parts
Great Wall Steel Casting Company supply 1-150 tons Steel Castings customized services according to your drawing,our castings are very popular both in domestic and abroad,which has been exported to 25 countries,for example,Japan, Korea, Russia,Italy,Turkey,etc.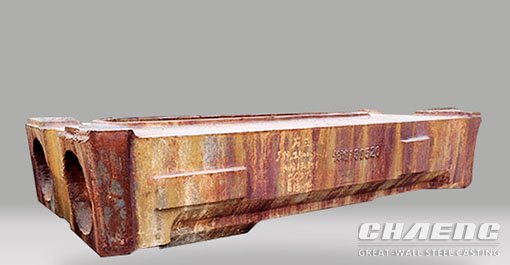 Weight : 5-20 t
Material : ZG270-500
Applicable devices: Ceramic machine, friction press kits
Application: building material industry
Customizable : Yes
The press column is the major part of ceramic machine and friction press. Our company has two sets of 30 tons alkaline arc furnace and 4 sets large nature gas heat treatment stove. We adopt arc air gouging on the steel finishing so that we can guarantee the castings surface and quality.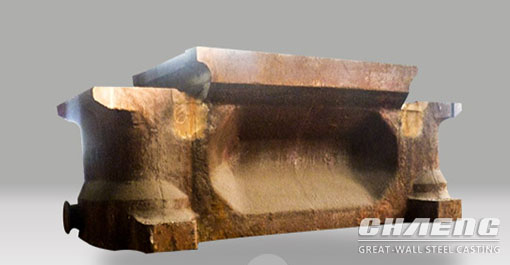 Weight : 10~50 t
Material : ASTM: 1035 / DIN: CK35
Customizable : Yes
Base frame is the main component of hydraulic support used in brick machine and ceramic machine, it is directly connected with base plate and may transfer the support force to the base plate, therefore, it is necessary to choose a set of base frame with the good quality of higher wear proof, durable and press resistance to guarantee the normal running of the whole set machine.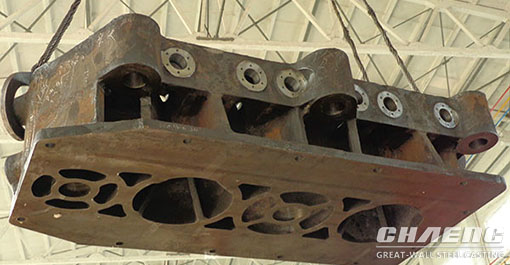 Weight : 14~87 t
Material : ASTM: 1035 / DIN: CK35
Customizable : Yes
The crossbeam is the major component used in forging press. There are 2 sets of 30 tons alkaline electric arc furnaces and 4 large nature gas annealing furnaces located in Xinxiang Great Wall Steel Castings Co., Ltd. Many advanced facilities can greatly guarantee the quality of the beam.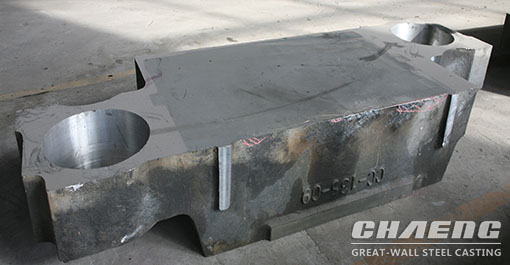 Weight : 4~18t
Material : ASTM: 1035 / DIN: CK35
Customizable : Yes
Moving beam bears the exporting force from plunger of cylinder and the counter force from compression work piece of hammering block, and it is the main load-carrying component of forging press and ceramic tile press, meanwhile, its stiffness has a directly influence on the molding precision of the forging press. Therefore, how to make the ram's stiffness and strength meet the design requirement is the key technology for the large-scale forging press design.
Custom 1-150 t Steel Castings according to Your Drawing
E-mail: casting@chaeng.co