Rotary kiln accessories
Rotary kiln can be calcined cement clinker, active lime and other materials, widely used in building materials, metallurgy, chemicals, environmental protection and many other industries. girth gear, kiln tyre, Kiln support roller and so on is the key to the rotary kiln core components, in the event of problems, companies will be forced to stop kiln, cement plant will cause significant economic losses.
Great Wall Cast Steel is a famous casting supplier, the advantages of our products:1.heat treatment technology 2.high strength steel 3.wear-resistant and anti-impacting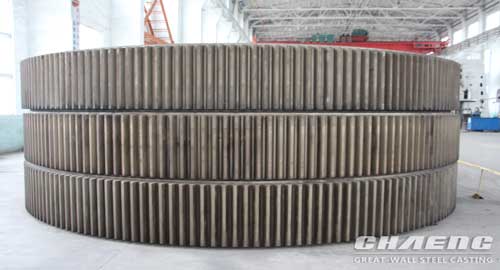 Weight: 10~35T
Applicable devices: rotary kiln, ball mill
Application: Cement, building material, metallurgy etc.
Customizable or not: Yes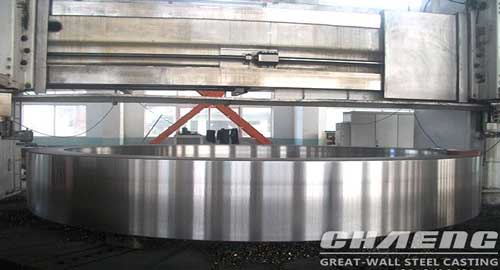 Weight : 5-80 t
Material : ASTM: 1045 / DIN: CK45
Applicable devices: rotary kiln
Application: Cement, Metallurgy, chemical industry, building etc.
Customizable : Yes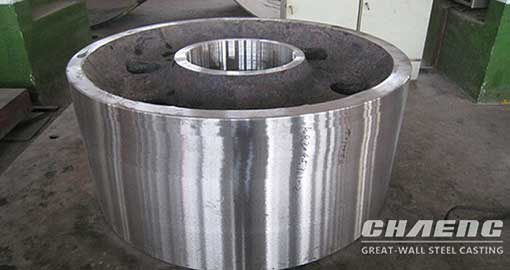 Weight : 7~42 t
Material : ASTM: 1055 / DIN: 42CrMo4
Application : Rotary Kiln
Customizable : Yes
4.Riding wheel for rotary kiln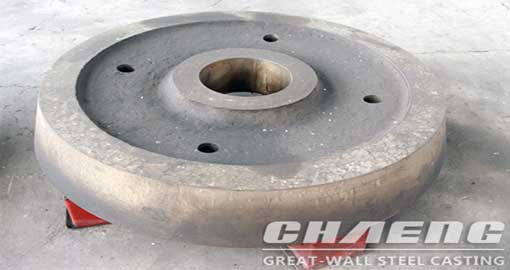 Weight:7~42T
Applicable device: Rotary Kilns
Application: Cement, metallurgy, chemical, construction industries, etc
Customizable: Yes
Custom 1-150 t Steel Castings according to Your Drawing
E-mail: casting@chaeng.co