A batch of steel castings made by CHAENG were delivered in May!
15 May 2018 UTC+8 Views:
At the beginning of May, CHAENG ushered in a small peak of shipment. The slag pots, rope wheel, machine bases and ball mill trunnion made by CHAENG were sent to customers at home and abroad as scheduled.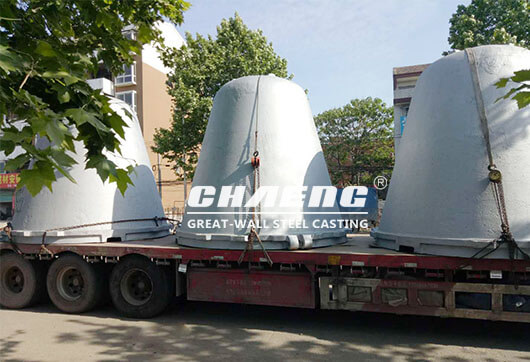 Three pieces of slag pots of CHAENG were delivered to foreign customers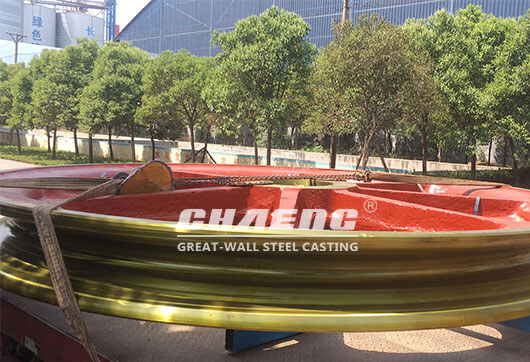 CHAENG rope wheel was sent to Shanghai port for export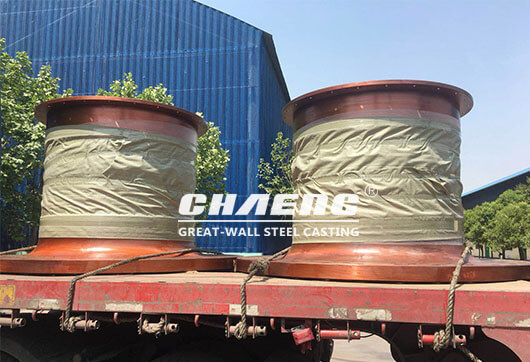 CHAENG ball mill trunnions were sent to Nanjing port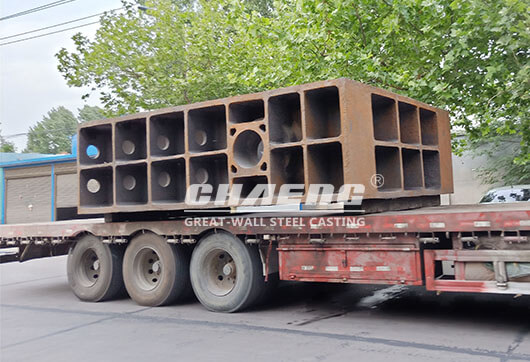 Machine base was delivered
CHAENG supplies large steel castings for several industries covering mining machinery, building materials machinery, metallurgy, hydraulics, chemicals, forging, electricity, ships, bridges and other fields, with the annual production capacity of more than 30,000 tons. The steel casting products of CHAENG are sold throughout China, and exported to more than 50 countries and regions such as the United States, South Africa, India, Russia and others.
As a professional manufacturer of large steel castings, CHAENG has been recognized and trusted by our customers. This is due to the relentless pursuit of CHAENG for high quality, advanced technology and perfect service.
Welcome to consult us!