Rotary kiln tyres made by CHAENG were exported to Italy, Tajikistan
06 Dec 2017 UTC+8 Views:
Product: Roatry kiln tyre
Materials: ZG45, ZG42CrMo
Purchaser: Customers from Italy, Tajikistan
Cooperation time: 2012, 2015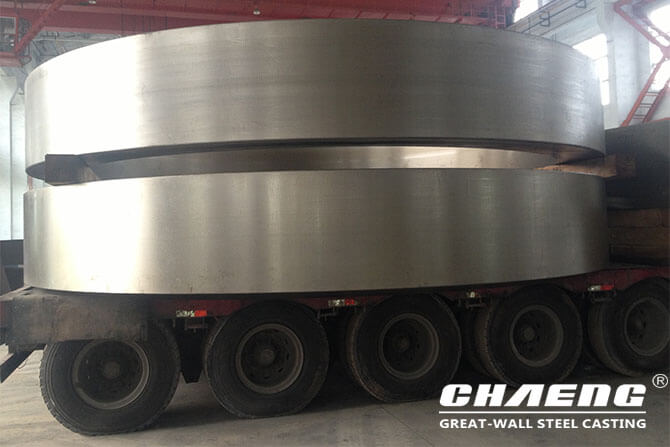 Rotary kiln to Italy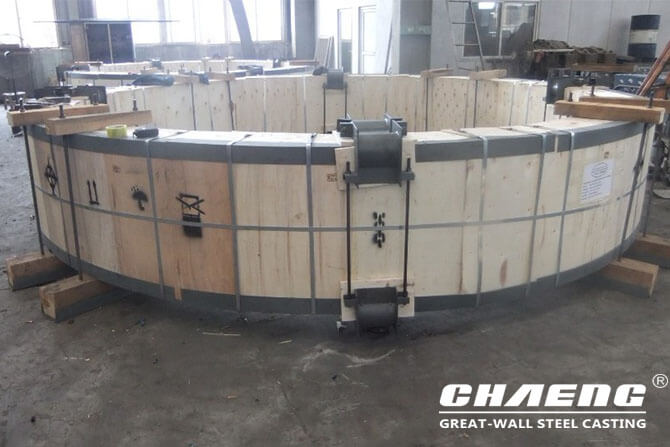 Rotary kiln toTajikistan
Rotary kiln tyre is also called rolling ring or riding ring, which is one of the main components on the rotary kiln. The kiln tyre must have sufficient strength, durability amd rigidity. CHAENG is able to provide customers with high-quality kiln tyre according to drawings.
Besides the Italy and Tajikistan, excellent product quality makes CHAENG rotary kiln tyre sold to Henan, Guangxi, Zhejiang and other provinces, and also to many well-known overseas enterprises in Italy, Turkey, Chicago, Kazakhstan and others. For Example: In 2014, a Guangxi building material company purchased φ4.0×60m rotary kiln and φ2.4×4.75m coal mill from Great Wall Machinery, the matched kiln tyres were manufactured by us. In August 2014, the kiln tyre produced by CHAENG passes the acceptance of Zhejiang Tongli Company, and got highly praise.