Slag pot projects summary of CHAENG from 2008-2017
26 Jul 2019 UTC+8 Views:
On July 18, 2008, the Great Wall Steel Casting (CHAENG) signed the first contract of slag pots, under the situation of financial crisis and shrinking market. On the December 12 of the same year, we again signed 13 pcs of slag pots with South Korea's POSCO. since 2008 we have signed more than 50 types of slag pots, which are exported to countries and areas around the world: the United States, Germany, Italy, India, Japan, Canada, South Africa, Belgium, Korea, Chile, Mexico, etc. We have accumulated rich experience and slag pot manufacturing technology of the slag pots for the black metal, non-ferrous metal, the lead smelting, and so on.
Slag pot projects of CHAENG from 2008 to 2017
| | | | | |
| --- | --- | --- | --- | --- |
| Sold to | Purchasing Date | Item | Quantity / pcs | Weight (t) / Pce |
| Brazil | July. 19, 2008 | Slag pot | 1 | 40 |
| Korea's posco | Dec. 12, 2008 | Slag pot | 13 | 85.87 |
| Mittal in USA | Dec. 2009 – Feb. 2016 | Slag pot | 15 | 24.005 |
| Mittal in USA | Mar. 2010 – Feb. 2012 | Slag pot | 10 | 46.4 |
| Hengyang | April.2010 | Slag pot | 2 | 46 |
| Chiba in Japan | May. 2010 | Slag pot | 4 | 42.1 |
| Mittal in USA | Aug. 2010 | Slag pot | 4 | 31.3 |
| Mexico | Nov. 2010 – Sep. 2015 | Slag pot | 6 | 60.5 |
| Mittal in USA | Nov. 2010 – Sep. 2015 | Slag pot | 4 | 31.3 |
| Mittal in USA | Feb. 2011 – Oct.2015 | Slag pot | 19 | 50.1 |
| Bafang Copper industry | Mar. 2011 | Slag pot | 20 | 40.8 |
| Mittal in USA | June. 2011 – Mar. 2012 | Slag pot | 4 | 14.7 |
| Posco in Zhangjiajie | July. 2011 | Slag pot | 6 | 56 |
| Qinhuangdao | Sep. 2011 | Slag pot | 2 | 52.3 |
| Mittal in USA | Dec. 2011 | Slag pot | 4 | 46.4 |
| Mittal in USA | Feb. 2012-0ct.2015 | Slag pot | 13 | 40.7 |
| Germany | Feb. 2012 | Slag pot | 5 | 18.5 |
| Mittal in USA | July. 2012 – Dec, 2016 | Slag pot | 12 | 36.5 |
| Germany | July. 2012 | Slag pot | 2 | 39.6 |
| Mittal in USA | Oct. 2012 – Oct. 2014 | Slag pot | 7 | 40.6 |
| Chicago | Oct. 2012 – June. 2015 | Slag pot | 14 | 38.8 |
| TATA in India | Mar. 2013 – June. 2016 | Slag pot | 5 | 20.5 |
| Mittal in USA | Mar. 2013 | Slag pot | 2 | 54.5 |
| Mittal in USA | April. 2013 | Slag pot | 1 | 38.5 |
| Germany | April. 2013 | Pouring ladle | 3 | 28.72 |
| Germany | April. 2013 | Slag pot | 2 | 13.095 |
| Germany | April. 2013 | Slag pot | 6 | 21 |
| Germany | June. 2013 | Pouring ladle | 5 | 12.6 |
| Germany | June. 2013 | Slag pot | 1 | 25.5 |
| Germany | June. 2013 | Slag pot | 5 | 50.7 |
| Germany | June. 2013 | Slag pot | 6 | 21.65 |
| Mexico | June. 2013 | Slag pot | 1 | 34.8 |
| Mittal in USA | June. 2013 | Slag pot | 1 | 39.7 |
| Mittal in USA | July. 2013 | Slag pot | 3 | 36.8 |
| Germany | Aug. 2013 | Slag pot | 2 | 57.7 |
| Germany | Aug. 2013 | Slag pot | 1 | 43 |
| Germany | Sep. 2013 – Sep. 2014 | Pouring ladle | 6 | 38.6 |
| Germany | Sep. 2013 | Slag pot | 4 | 39.69 |
| Germany | Sep. 2013 | Slag pot | 8 | 31.2 |
| Germany | Sep. 2013 – Sep. 2014 | Slag pot | 10 | 40.9 |
| Germany | Nov. 2013 | Pouring ladle | 1 | 12 |
| Germany | Feb. 2014 | Pouring ladle | 5 | 18.5 |
| Germany | April. 2014 | Pouring ladle | 2 | 13.095 |
| Germany | April. 2014 | Pouring ladle | 6 | 21 |
| Germany | June. 2014 | Pouring ladle | 1 | 25.5 |
| Germany | June. 2014 | Pouring ladle | 6 | 21.65 |
| Germany | June. 2014 | Pouring ladle | 2 | 12.416 |
| Germany | July. 2014 | Pouring ladle | 2 | 15.986 |
| Germany | Aug. 2014 | Pouring ladle | 2 | 12.416 |
| Mexico | May. 2014 – Mar. 2015 | Slag pot | 6 | 42 |
| Mittal in Africa | Sep. 2014 – Aug. 2016 | Slag pot | 11 | 42 |
| Germany | Sep. 2014 | Slag pot | 2 | 43 |
| Germany | Oct. 2014 | Pouring ladle | 1 | 2.353 |
| Germany | Oct. 2014 | Pouring ladle | 1 | 4.51 |
| Germany | Oct. 2014 | Pouring ladle | 2 | 35.8 |
| Mittal in USA | Oct. 2014 | Slag pot | 3 | 54.5 |
| Germany | Oct. 2014 | Pouring ladle | 4 | 36.755 |
| India | Nov. 2014 | Slag pot | 4 | 35.6 |
| Belgium | Dec. 2014 | Slag pot | 2 | 48.6 |
| Germany | Mar. 2015 | Pouring ladle | 1 | 32.4 |
| Belgium | Mar. 2015 | Slag pot | 1 | 59. 7 |
| Finland | April. 2015 - Nov. 2016 | Slag pot | 26 | 20.5 |
| Germany | May. 2015 – Mar. 2016 | Pouring ladle | 18 | 19.374 |
| Germany | June. 2015 | Pouring ladle | 2 | 22.579 |
| Germany | June. 2015 | Pouring ladle | 1 | 13.32 |
| Germany | July. 2015 | Pouring ladle | 3 | 32.4 |
| Germany | July. 2015 | Pouring ladle | 2 | 31.832 |
| Germany | July. 2015 | Pouring ladle | 2 | 47.82 |
| Mittal in USA | July. 2015 | Slag pot | 2 | 32.25 |
| Germany | Sep. 2015 | Rope wheel | 1 | 6.865 |
| Germany | Oct. 2015 | Pouring ladle | 1 | 57.5 |
| Chicago | Oct. 2015 – Dec. 2016 | Slag pot | 3 | 32 |
| Germany | Nov. 2015 | Pouring ladle | 1 | 30.545 |
| Germany | Nov. 2015 | Pouring ladle | 1 | 30.508 |
| Germany | Dec. 2015 | Pouring ladle | 1 | 34.55 |
| Mittal in USA | Jan. 2016 | Pouring ladle | 2 | 24 |
| Germany | Mar. 2016 | Pouring gate | 1 | 4.51 |
| Germany | Mar. 2016 | Pouring ladle | 1 | 23.96 |
| Germany | Mar. 2016 | Pouring ladle | 1 | 22.579 |
| Chicago | April. 2016 | Slag pot | 2 | 31.7 |
| Germany | June. 2016 | Pouring ladle | 6 | 40.1 |
| Germany | June. 2016 | Pouring ladle | 2 | 34.2 |
| Japan | June. 2016 | Slag pot | 6 | 14.5 |
| Mittal in USA | Aug. 2016 | Pouring ladle | 2 | 17.5 |
| South Africa | Sep. 2016 | Slag pot | 2 | 19.7 |
| South Africa | Sep. 2016 | Slag pot | 2 | 23.63 |
| Germany | Oct. 2016 | Pouring ladle | 4 | 21.5 |
| Germany | Oct. 2016 | Pouring ladle | 4 | 50.892 |
| Germany | Nov. 2016 | Pouring ladle | 12 | 27.652 |
| Germany | Nov. 2016 | Pouring ladle | 4 | 21.65 |
| Germany | Dec. 2016 | Pouring ladle | 2 | 17.2 |
| Germany | Dec. 2016 | Pouring ladle | 1 | 11 |
| Germany | Dec. 2016 | Pouring ladle | 4 | 8.565 |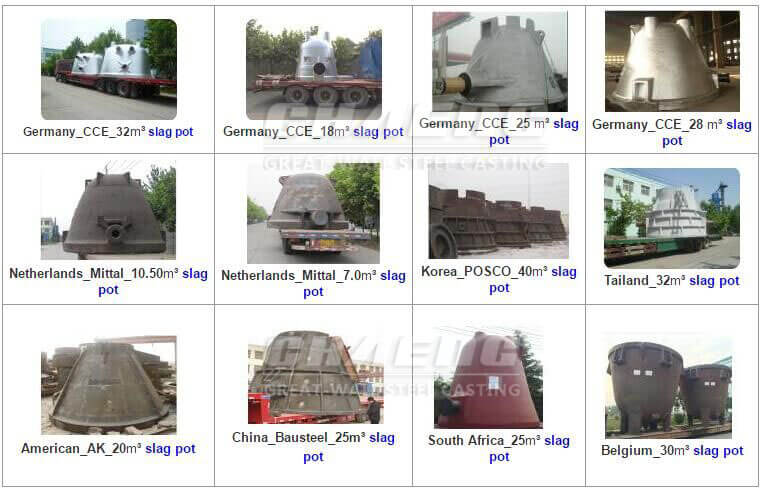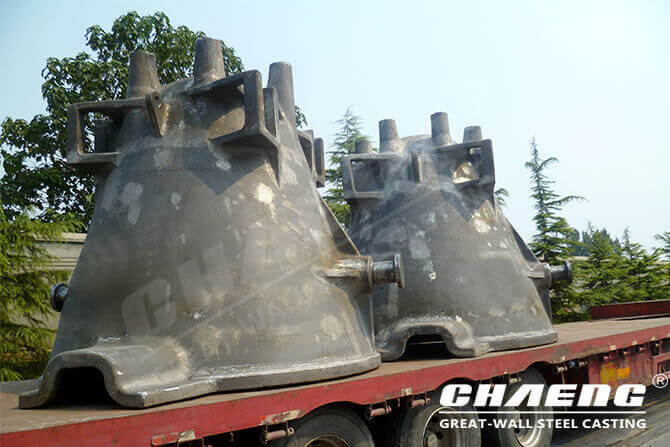 Slag ladles to Mittal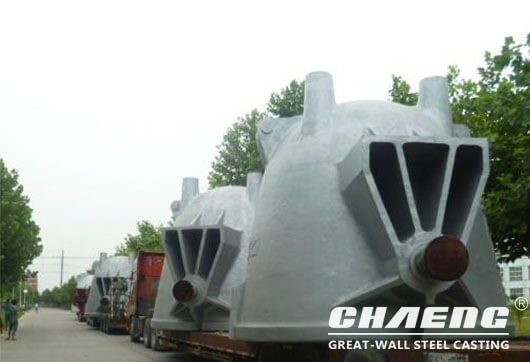 Slag pots for TATA