heat treatment furnaces, large trolley type automatic shot blasting machines, large vertical lathe groups, various submerged arc welding machines, various quenched and tempered electric furnaces, gear hobbing machines, etc.
CHAENG introduced from Germany OBLF company the GS1000 vacuum direct reading spectrometer, high-speed carbon and sulfur analyzer, the three-element computer analyzer, digital ultrasonic flaw detector, multi-purpose magnetic detectors, and other physical and chemical testing facilities, leveraged universal strength testing machine, hammer system prototype and other tensile testing equipment. Using CAE software for digital simulation in the casting process improves the casting technique to a new level. Use arc gouging, CO2 gas shielded arc welding, blasting, and other technology to ensure the appearance quality of steel castings.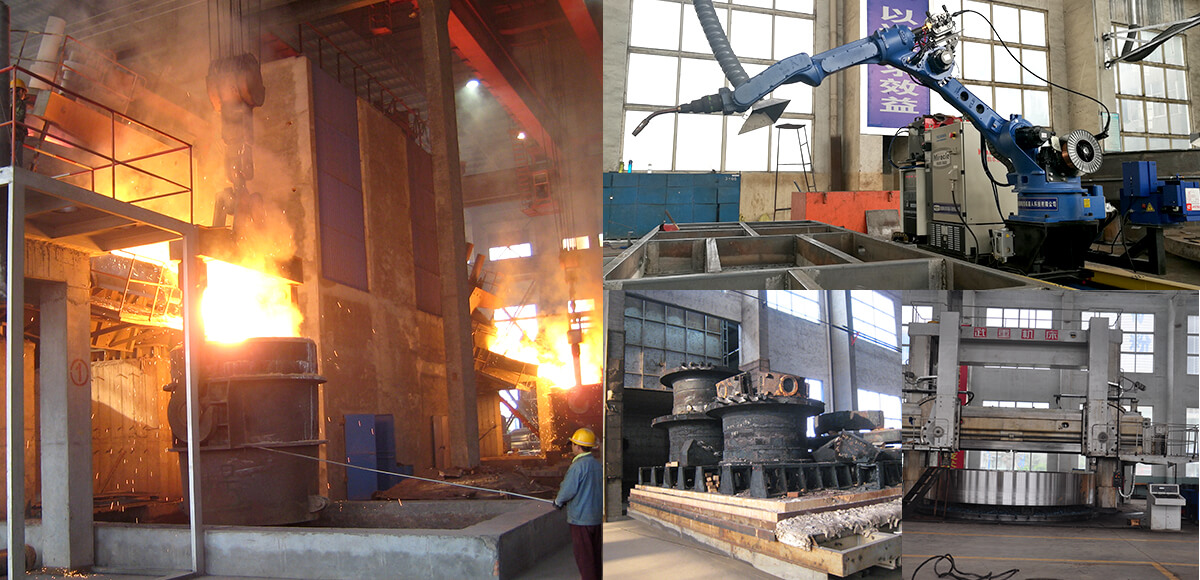 CHAENG follows the national level 2 UI flaw detection standard and implements a non-destructive testing system.
CHAENG has German OBLF company GS-1000 direct reading spectrometers, carbon, and sulfur analyzer, three-element analyzer, mechanical performance testing machine, impact test low-temperature tank, impact testing machine, UT, MT flaw detection equipment, etc.
The company has passed ISO9001: 2015 quality management system certification, environmental management system certification, occupational health and safety management system certification, and safety production standardization certification.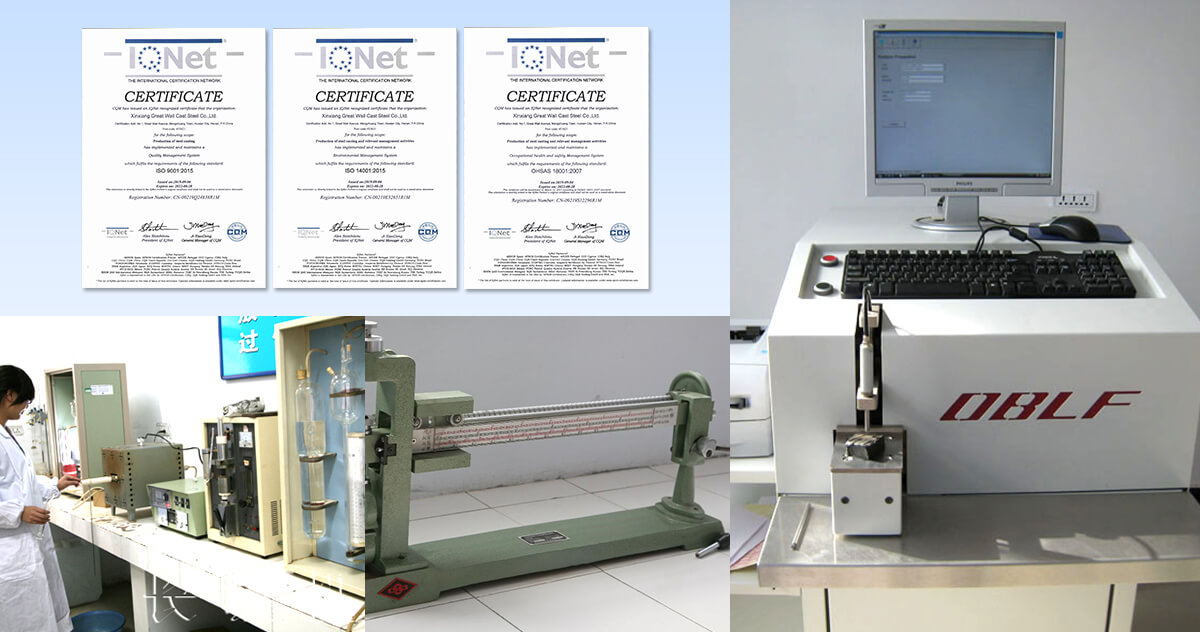 Professional technical team to provide customized solutions
Before production, conduct technical exchanges with customers and formulate specific production plans for large steel castings.
Before production, conduct technical exchanges with customers and formulate specific production plans for large steel castings.
Deeply optimize the material and structure of steel castings, and can meet the flaw detection standards of different countries.
Regularly train operators on new international casting technologies to ensure stable product quality.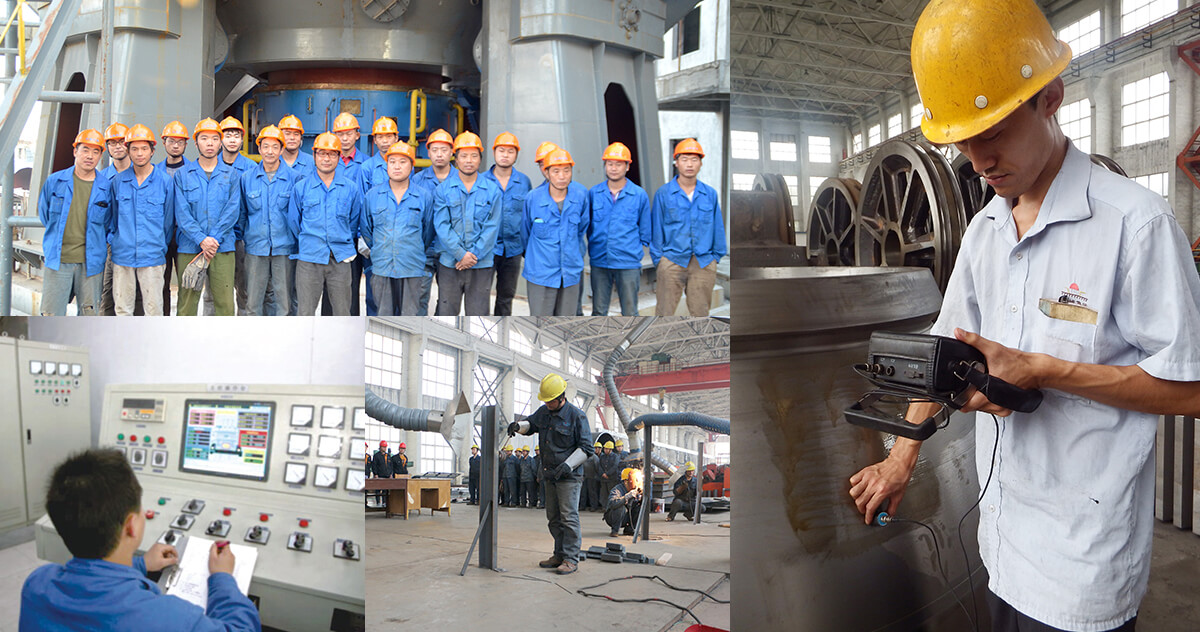 Build a world-renowned brand and win the trust of customers!
With tens of thousands of casting parts production experience, we are committed to becoming an advanced high-end intelligent metallurgical equipment supporting service provider.
CHAENG steel casting products are exported to more than 60 countries and regions such as the United States, Australia, Chile, Peru, Japan, South Korea, Russia, South Africa, Pakistan, India, and CHAENG has established long-term strategic partnerships with many well-known building materials enterprises such as Northern Heavy Industry, Shanghai Baosteel, Sinoma International, TATA, Mittal, etc.