Key parts of forging equipment -- extrusion press frame
23 Oct 2017 UTC+8 Views:
Product name: Forging equipment frame, press frame
Material: ZG270-500
Unit weight: 10-115T
Applicable equipment: forging equipment, building material equipment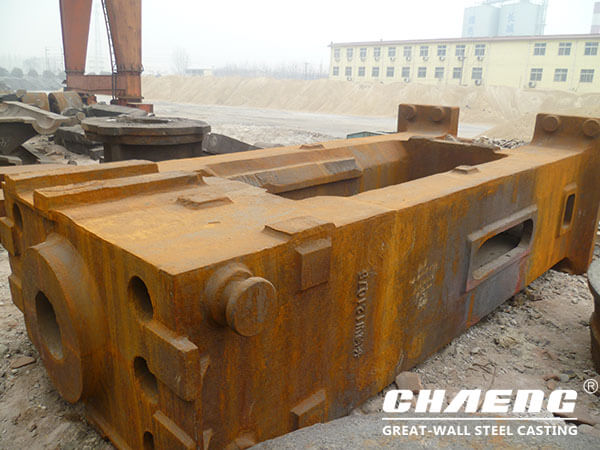 The frame is a fatigue resistant, impact resistant and pressure bearing parts in the press machine, accounting for more than 30% of the total cost of the whole press. The press frame directly determines the performance of the press.
In recent years, Chinese forging industry leading enterprises, through cooperation with the CHAENG, completely solve the two major problems encountered in the previous press procurement. After many investigations, the company selected CHAENG to provide forging machine frame.
CHAENG press frames are used in press equipment manufacture of Chongqing, Hangzhou, Jiangsu, Zhejiang and many other well-known enterprises.