CHAENG is long-term grinding roller supplier in China of Danish customers
23 Oct 2017 UTC+8 Views:
Product : Vertical roller grinding roller
Product Material: ZG30Mn
Purchasing unit: Denmark Vertical Roller Mill Co
Unit Weight: 10-40t
Cooperation time: 2011-Now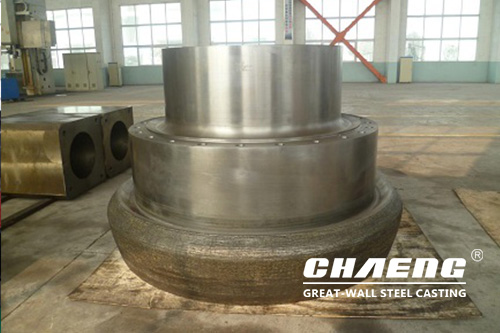 Grinding roller is the core component of vertical roller mill. It needs high wear resistance and reliability for long time running. Therefore, the casting material has many components and the casting process is relatively complicated.
Denmark Vertical Roller Mill Corporation is a large multinational company specializing in cement plant equipment. It has a large grinding rolls demand, at the same time the requirements of quality process of grinding roller is quite strict. CHAENG (Xinxiang Great Wall Steel Casting Co., Ltd) can not only meet their casting quality requirements, but also can meet their welding and finishing demands. So, CHAENG becomes a main supplier of vertical roller mill grinding roller for Denmark Corporation.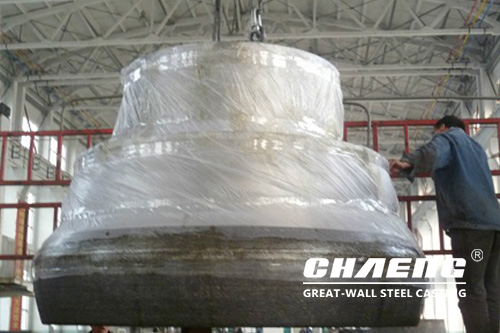 Since 2011, CHAENG has supplied Denmark Vertical Roller Mill Corporation with grinding rollers which completely satisfy their standard and requirements from quality, performance and delivery