Six CHAENG slag pots to Germany
23 Oct 2017 UTC+8 Views:
Product name: Slag pot
Quantity: 6
Unit weight: 1-150T
Purchaser: The German branch of VAI group
Applications: Metallurgical industry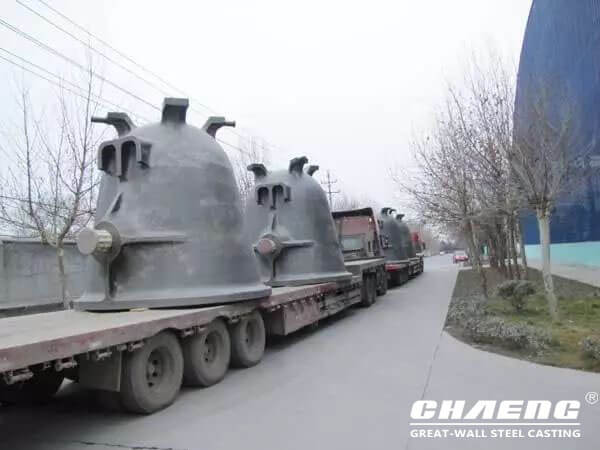 At the beginning of the new year, in February 7th, 6 pieces of CHAENG slag pots successfully passed the acceptance, sent to the German branch of VAI group.
Cooperation details:
In 2016, CHAENG established cooperation with VAI group through a domestic trading company, signing a purchase contract of 10 slag pots. The 10 pieces of slag pots were sent to Germany in batches. At the end of 2016, 2 pieces of slag pots were sent to Germany; at the beginning of February 2017, 6 pieces of slag pots to Germany
CHAENG is committed to providing the best Chinese large steel castings for customers. It increases innovation in slag production and uses the most advanced international steel casting technology and software systems. The service life of CHAENG slag pot is much longer that similar product in the market with strong anti deformation ability and good quality, receiving good reputation from domestic and international market. CHAENG slag pots are exported overseas more and more, which is a powerful testimony to the good quality of CHAENG.