CHAENG provides special slag pots for steel works
05 May 2019 UTC+8 Views:
The slag pot is an essential equipment in the metal smelting process to hold the high temperature liquid slag generated during the smelting process. CHAENG specializes in providing special metallurgical slag pots for steel works. Since 2007, CHAENG has successfully provided about 50 kinds of slag pots for domestic and foreign customers.
CHAENG has the capability to offer slag pots in nearly every shape and style for various mounting systems and transport methods, according to customers' drawings, utilized in BOFs, AODs, Electric Arc and Blast Furnaces, and so on, suited for a number of processes, such as lead, aluminium, iron, steel, chrome, manganese, copper and other smelting applications.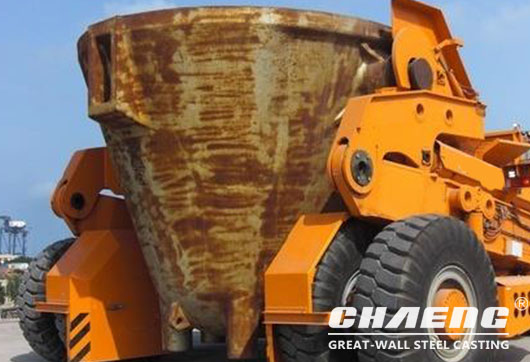 Advantages of the CHAENG slag pot of steel works:
Simulation and Optimization
CHAENG uses CAE software simulate and optimize the casting process of slag pots.
Pouring, heat treatment
Advanced phosphorus control, sulfur control technology, and powerful heat treatment capability to meet all the needs of various specifications of slag pots.
Polishing, shot blasting
CHAENG has a professional polishing and finishing team, large-scale shot blasting equipment, which can effectively improve the appearance quality of slag pot and make its surface finish meet customer requirements.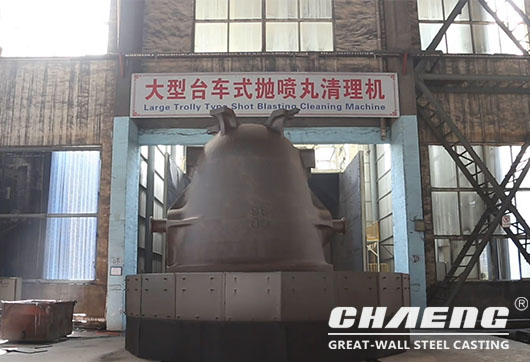 Nondestructive Test (NDT)
CHAENG carries out non-destructive testing on each slag pot with advanced flaw detection equipment to ensure the internal quality of slag pot.