Rotary kiln shell manufacturer - CHAENG (Great Wall Steel Casting)
02 Apr 2019 UTC+8 Views:
The rotary kiln shell is used as the supporting and rotating parts of the equipment. During the operation, it is exposed to high temperature for a long time, so the kiln head section is often burned to deformation, it is necessary to replace with the new shell section when it is serious. If the shell is not replaced in time, it will seriously affect the normal operation of the equipment, which will affect the overall efficiency. Therefore, it is important to regularly detect the running condition of equipment components, find problems and timely replace the parts which are in bad state.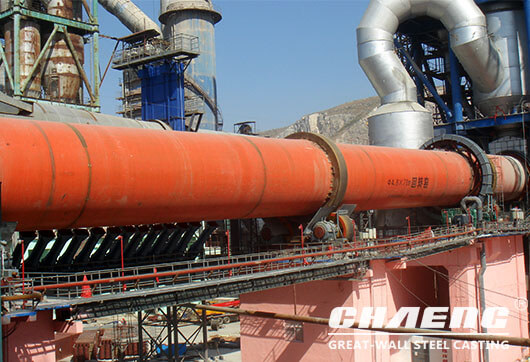 After years of development and experience, CHAENG has accumulated rich experience in casting, and has a large casting base in the north of Henan. Continuously introducing advanced casting equipment at home and abroad, and optimizing the process technology, CHAENG forms a systematic production process to ensure the quality of castings. At present, CHAENG can provide customers with complete solutions from rough casting to finished product processing service.
Rotary kiln shell making process:
The rotary kiln cylinder is made of steel plate such as boiler plate and Q235C plate. The requirements on dimensional accuracy and shape tolerance are high.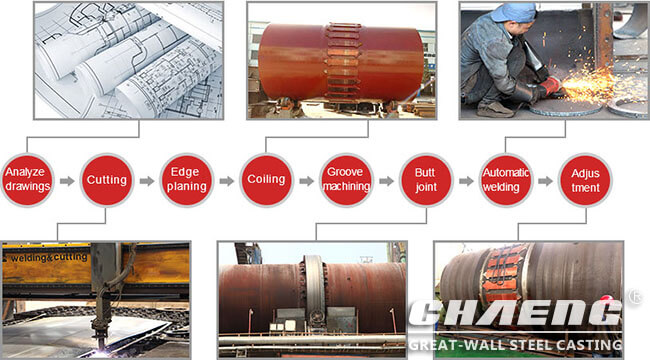 CHAENG has successfully supplied rotary kiln shells to a number of cement companies: