On the afternoon of December 15, Zhao Yingmin, deputy minister of the Ministry of Ecology and Environment, came to CHAENG to investigate and guide the work. Focusing on the development of environmental protection work and the impact of environmental protection work on the development of the company, Mr Zhao has conducted in-depth exchanges with CHAENG. In the process of communication, the company's chairman Wang Jizhong reported that the development vision of CHAENG is: based on high-end casting + equipment, committed to becoming a builder of friendly environment.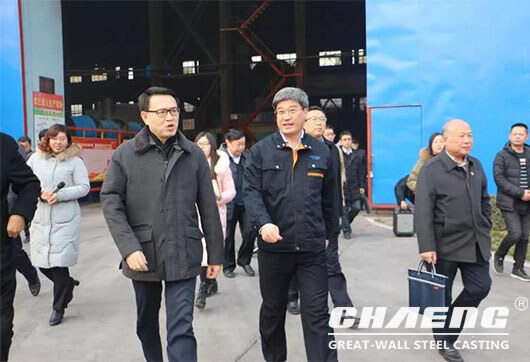 CHAENG was positioned as high-end casting from the initial stage of construction. Two domestic 60-ton alkaline arc furnaces and large-scale natural gas annealing furnaces with advanced technology, energy saving and environmental protection are equipped to fundamentally guarantee the advanced nature and environmental protection of casting. At the same time, in the production process, we carefully organize and manage every step, from the procurement of high-quality raw materials, the application of Intecast CAE software, to environmental protection, safety and quality, etc. In particular, in terms of environmental protection, we have continuously increased our investment in environmental protection. We have installed dust collectors at all dust spots in the production process to ensure that dust is discharged.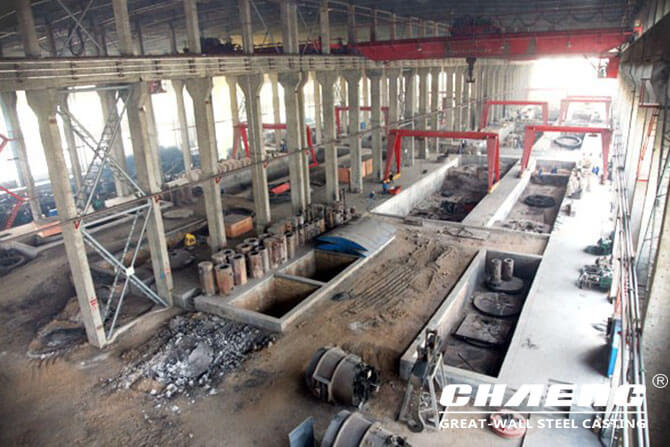 At the same time, CHAENG actively promotes the high-end environmental protection equipment for building materials. CHAENG has always adhered to the protection of the ecological environment as the starting point, with the goal of developing a circular economy, and achieved good results in the fields of industrial waste utilization, flue gas waste heat and low temperature drying sludge. At the same time, along with the development of "the belt and road", CHAENG successfully achieved cooperation with well-known domestic and foreign companies such as Shanghai Baosteel, South Korea's Posco, and Indonesian Sugang.
As a well-known high-end foundry and equipment enterprise in Henan Province and even the whole country, CHAENG must give full play to its R&D and manufacturing advantages, and further enhance the informationization, digitization, networking and intelligence level of production processes, products and services, with zero emissions of industrial waste. The goal is to contribute to the development of green China.